After having visited the top of the world: well it seemed like it driving there: I zoomed back to the coast, it was getting late so I headed for a paid for parking place in Lagos, only 3 euro but I knew there'd be space. Parking is at a sports stadium with showers and laundry, so a good choice. Lagos itself is a great place to visit, plenty of shops, a marina and public spaces. It's quite a touristy town, which means plenty of restaurants etc and boat trips taking you along the coast, and everywhere you look around here there's a stork sitting on a nest!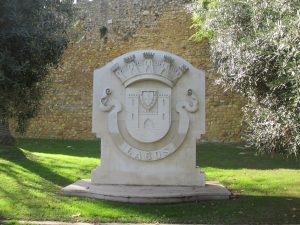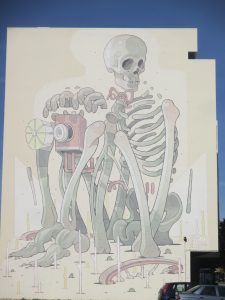 After a night of r&r I pushed on further West along the coast, aiming for Sagres, not sure what I was going to find but I'd read it was an area worth visiting, turns out it was everything I'd hoped for and more.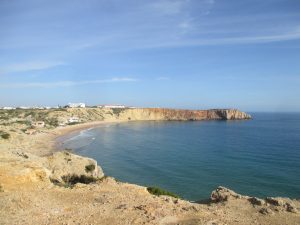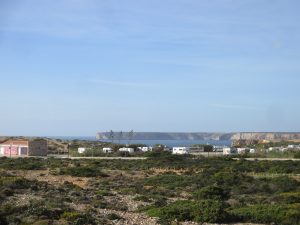 Rugged coastline, sandy beaches, surfers everywhere, a lighthouse and an old fort, so plenty to see and do, in fact I spent 2 nights here, really I just wanted to see another sunset like this one.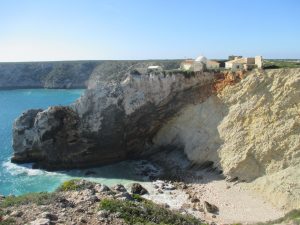 An old library van from …. Wales 🙂
Click here for a video of the blow-hole
This weird looking thing is a kind of spiral building sitting on top of a blow-hole that leads down to the sea, and every time a wave comes the sound is amplified, you can go and stand on the grate above the hole, it was a calm day when I visited and I can only imagine what it'd be like on a rough day!
Look closely and you can see 2 blokes fishing from the rock face, and this must be called boot rock, or shoe island!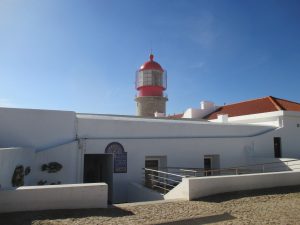 The difference between street art and graffiti, some idiot graffitied on this street art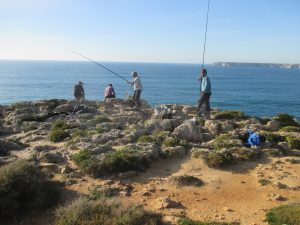 A catch 🙂 these fishermen are about 100ft up on top of a cliff, there were loads of them all along the coast, one slip and they would have been fish food themselves. Oh the wave, they were making rainbows as they broke.
Some fishing spots were a bit safer.