The rain had passed over and it looked like it was going to be a nice day. I met John, he has the same make mh as me, the only other one I'd seen, so I went over to say hello. While chatting I mention one of my gas bottles was empty so John pointed me in the direction of the nearest garage where I could fill up, so off I set, not far and on the route I was planning.
After the fill stop the next break was in Porto Covo, a very nice little place on the coast between Sines and Vila Nova, there is an aire here but it was only early so pushed on a bit to Vila Nova.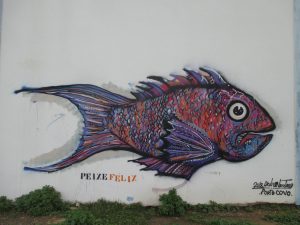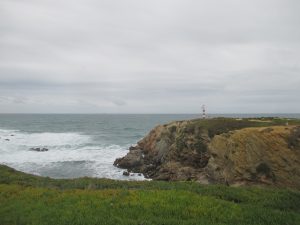 After trying a couple of parking places I finally found a great spot across the river from the main town, right on the beach. Another night of heavy rain gave way to a glorious sunrise and after being cooped up for days and driving so much a stroll was in order.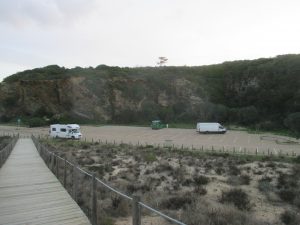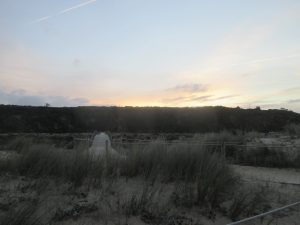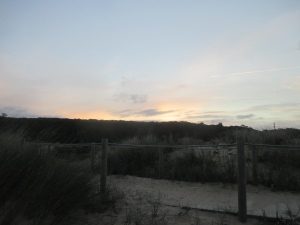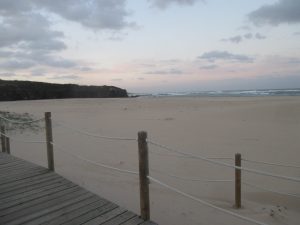 I followed the cliff path south for a couple of hours, hidden cove often hidden cove, dramatic cliffs and rocky outcrops, all of which you could only really get to by boat, but it was certainly worth the effort. I did manage to get down to one cove but the tide was rushing in so I couldn't stay long.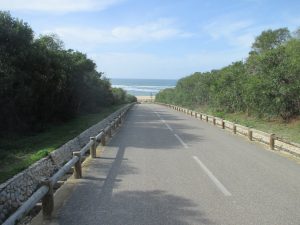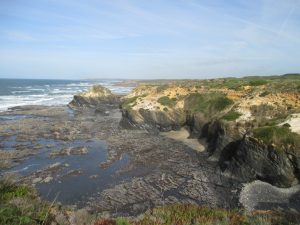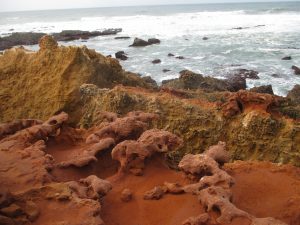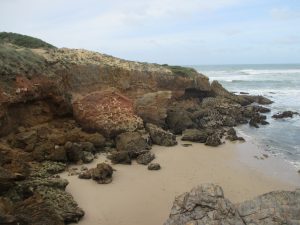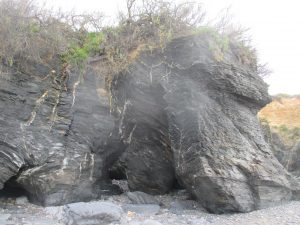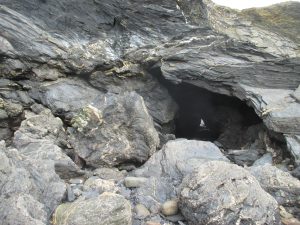 Walk over and I was back at the van before 2 so though a couple of hours driving would get me to the Algarve and hopefully some better weather. Looking at the route I saw it was quite close to Alto da Foia, an observatory overlooking the Algarve from an altitude of 882m, so I thought why not, the book said a casual country drive.
FMR they must have taken a different road from the white knuckle ride I took, it was something like an extreme driving tv show, but I suppose I can now say I went there!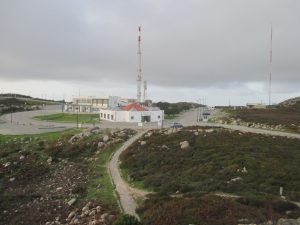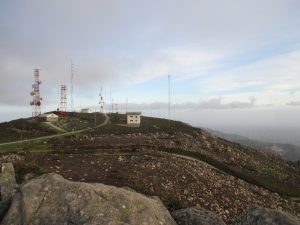 I was very windy, cold and grey when I reached the top so after some quick pics I set off back down, aiming for Lagos on the west coast, didn't take long and by 5:30 I was parked up having some dinner, I'll explore tomorrow.