After my city break in Cadiz I was in the need of a bit of beach time, I'd seen a place called Bolonia beach so off I went. The drive was great, nice roads that ended in a drive over a small mountain and dropping down into the village of Bolonia.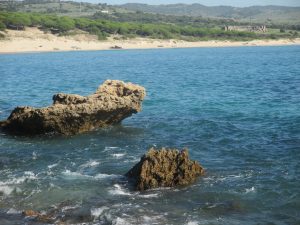 I can imagine when there's some wind or waves this would be a surfer of kite paradise, parking is as close to being on the beach as you can get and the beach is fantastic, clean golden sand.
Just off the sand there's a Roman archaeological site with buildings, roads and squares and the pis de resistance, an amphitheater, not quite good as Side in Turkey, but certainly a fantastic site.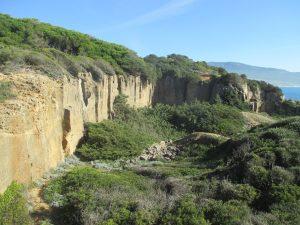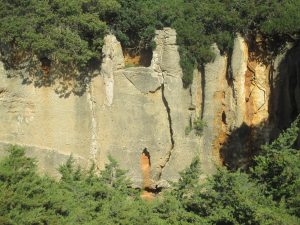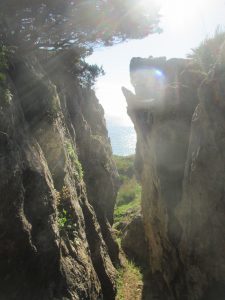 On the headland is the quarry where the Romans got the stone to build their town.
After a couple of days exploring in Bolonia I moved a couple of miles along the coast to another great beach, again parking right on the beach. Spent a couple of days here, even did some fishing! There was even some beach art.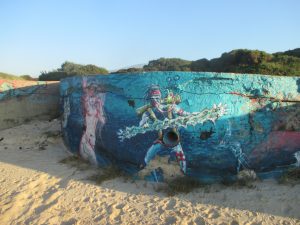 Tarifa town itself was quite busy, good place to do shopping, laundry, empty the necessary and get some water, all the above done I carried on to Estepona.