Leaving the great beach at Santa Cruz I headed west along the coast, no real aim but that night I thought I might park in Comporta, which is just south of Lisboa, and on the way I intended to visit Cabo Roca, the most westerly point on mainland europe.
The coastal road, passing through a world surfing reserve:
As you can imagine, driving to a remote lighthouse on the western coast of portugal took me along some quite narrow winding roads, but when I saw the size of the coaches ferrying tourists to the lighthouse I wasn't worried.
Having visited Cabo Fisterre, the most westerly point in Spain, I had an idea of what to expect, and to be honest it was very similar, certainly just as windy 🙂 What can I say about it? It's a lighthouse on the edge of europe, still worth a visit so I can say I've been.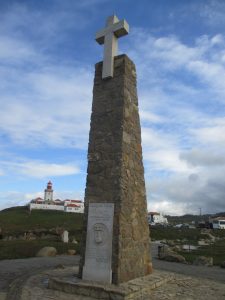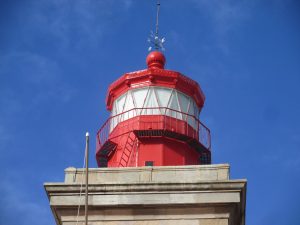 Next was getting through Lisboa, I had intended to stop and visit but the forecast was for heavy rain so thought I'd save it for another day. As it turned out it was a breeze getting through, the motorway just cuts through the city and crosses the Tagus via the Ponte 25 de Abril, It's a 2km long bridge, with three narrow lanes in each direction, certainly an experience.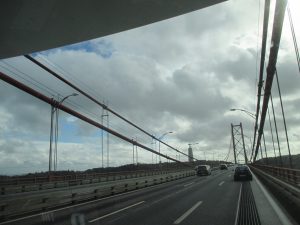 Next stop: Sesimbra castle, and although there was overnight parking, again due to the impending rain I visited the castle and pressed on.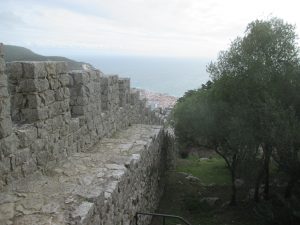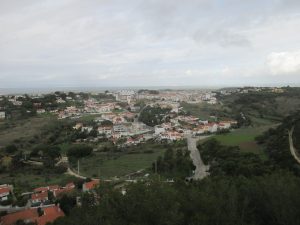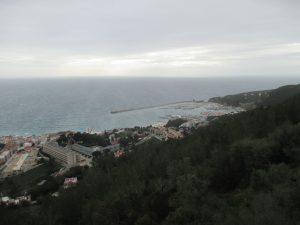 The castle itself was really good, well maintained, fantastic views. It dates back to 1201 and was a very important castle in it's day bringing law and order to the area.
So a bit more driving and I was at Comporta, the base for the night, fantastic roads through nature reserves, scenery to die for, so different to the sprawl that was Lisboa.