On the way to Cadiz I had a rest break at Praia do Barril, great little place, a vast nature reserve, fantastic beach and home to the 'Anchor Graveyard'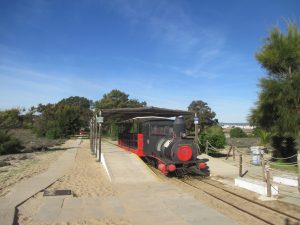 Lunch and a walk and it was onward to Cadiz.
Cadiz is somewhere I think most people have heard of, I always remember it cropping up in old movies with pirates or adventurers, but I didn't really know where it was, well not when I was younger. Parking was on the mainland side of the, rather impressive, bridge linking Cadiz with the rest of Spain, and believe it or not you can walk over the bridge: seemed silly not to.
The bridge is 3km long and the walk is along the service road, like having a two lane road all to yourself, I only saw 2 bikes.
Cadiz has a modern shopping area, a very large port and a fantastic old town. Apparently it's the oldest inhabited city in europe and the place just drips history. The narrow winding streets open out into squares and public spaces, and little shops fronts and street vendors are everywhere.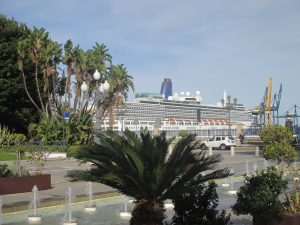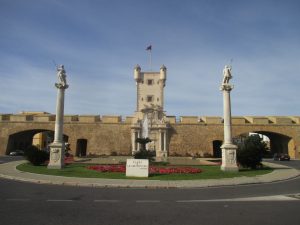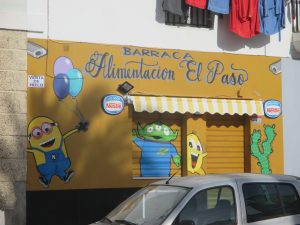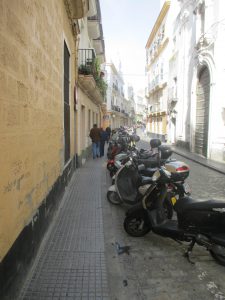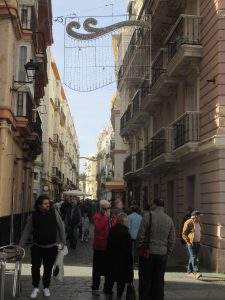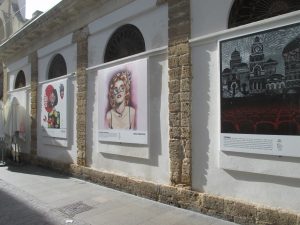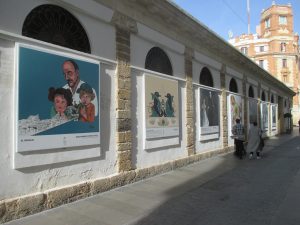 The market hall.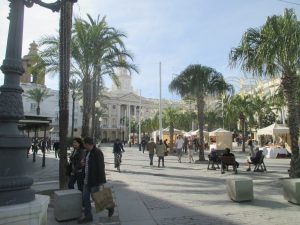 In the middle of the old town is the public market building which was full of life. I was there on a Sunday, so not sure if it's always so busy, I should imagine so, The market has wine merchants selling wine obviously, bars, cafes and deli counters, what seemed to be happening was one person went off and got wine or beer or perhaps coffee, another went along the deli counters getting olives, cheese or cured meats, they then got together at a table and that was lunch sorted, such a fantastic atmosphere.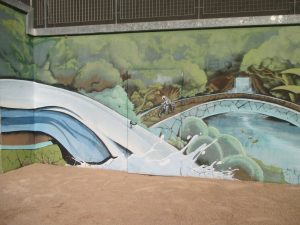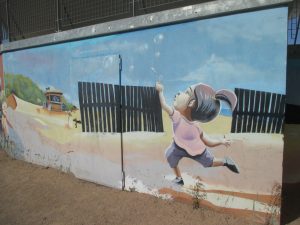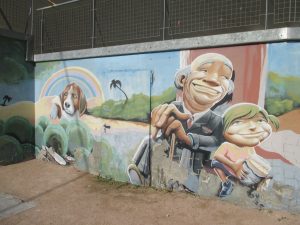 The 'seaward' side of the city has a great promenade and beaches. A real must visit place.

The view from my parking spot 🙂