Povoa de Varzim is a fairly large town, could be a small city? Driving here the surrounding countryside is all agriculture, loads of polytunnels and farm plots, but here in Povoa it all about the sea! Fishing boats and lobster pots line the quay side, and in their time off everyone seems to go fishing off the beach or breakwater, there's even a big church, where I saw possibly 100's of people leaving earlier today (Sunday), that's in the shape of a boat.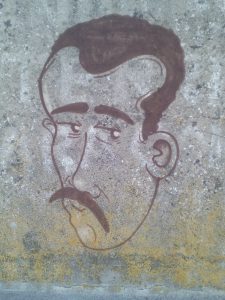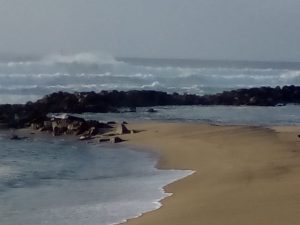 We've all heard of the Atlantic rollers ….. The waves that is not the hair curlers! Well this morning they were certainly rolling.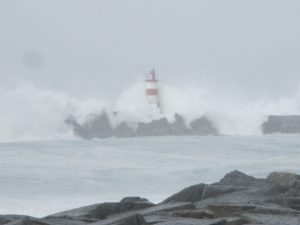 Oh! and thes were taken about 100m from my parking spot!