Esposende 2
The sun was up, the waves roaring and the surfers getting ready to have some fun, so it seemed a good time to set off for a bit of a walk.
I headed south through the town, following the coast. It's a nice place and I imagine that it gets very busy in the summer but this time of year it seems to just be local residents, but on saying that the prom was full of people walking and cycling.
About 5km along the coast I came to another surf school and from that point on decided to walk along the beach.

Not a lot to describe: golden sand, Atlantic waves and no people for quite a while 🙂 but a bit of coastal errosion. Cellar with a view!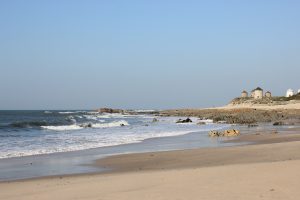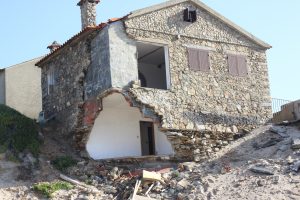 The destination was a little 'seaside' town called Areia, again I imagine very busy in the season but at the moment most cafes etc were closed, but still plenty of people doing all sorts of things.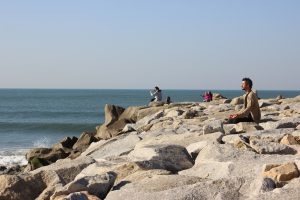 I'm sure I saw this Gull in Llandudno last week.
All in all a good, non-eventful day.
I spent a very pleasant evening sharing a bottle of wine and chatting with my neighbour Marion, we first met in the supermarket I decided not to stay in, as did Marion and we both ended up here. It hadn't been a good few days for my new friend, her van had broken down three times in as many days and in some not good places, but we laughed as the story unfolded and Marion found the more humorous side of the 'adventures'. I'm sure we'll meet again and look forward to it.