Madrid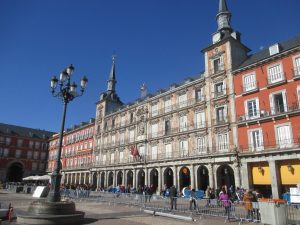 Because Dom wanted to catch an early coach to Benidorm we set off for Madrid from Segovia around 8am, apparently Dom didn't realise there was an 8 in the morning as well! Not the fastest train but we were soon there, we just needed to find the coach station now! It turned out not to be a problem, the main route through the city would take us there, unfortunately it was on the other side of the city, oops!
We decided to walk and take in the sights on the way.
It probably wont surprise you to find out it's a really busy city and not just around the attractions, there are cars and people everywhere, but surprisingly not in the parks and gardens, and there's plenty of green space.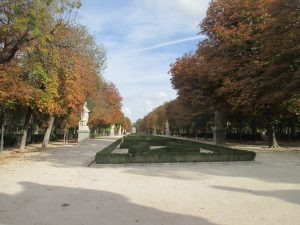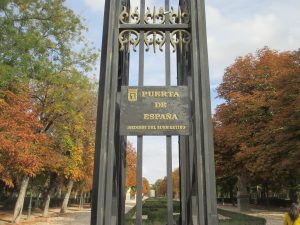 There are the obvious places to visit, museums etc, but there are little things to find all over the place; most roundabouts (and there are lots) seem to have a statue or fountain on, winding back streets lead to small squares full of people sitting outside the bars and cafes chatting and generally watching the world go by.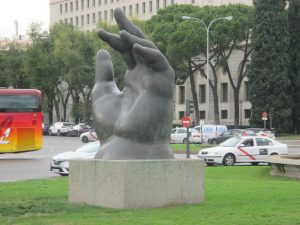 Some of the sculptures are a bit bewildering, but there seemed to something new at every turn.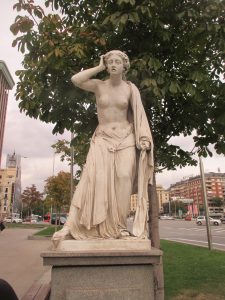 I'm not sure if this poor lady had drunk too much wine or had forgotten where she'd parked!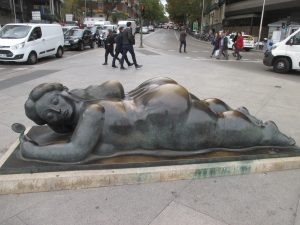 Why? this has got to be one of the strangest ones I saw, and this is the polite angle!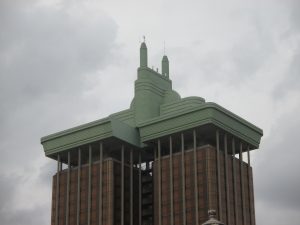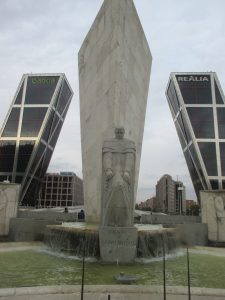 Even the buildings have a style of their own.
Cat wanted to get in on the action
They've even got a football team, who knew?
There are loads more things to see and do, if I told you everything we got up to it'd get boring,!