Portugal, Vila Nova De Cerveira
A quick drive from Tui and we were over the border exploring Portugal and ended up in Vila Nova De Cerveira. It's a really pretty little town right on the river Minho, which creates part of the border with Spain.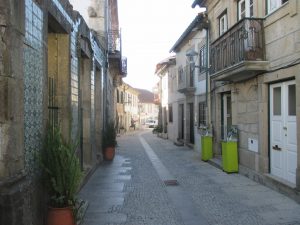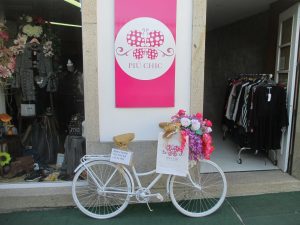 There's a nice town square with a couple of bars and a medieval castle to explore.
You can't quite see in the picture above that the wall was covered in giant spiders, luckily for Dom they weren't real, but they did have an even bigger mother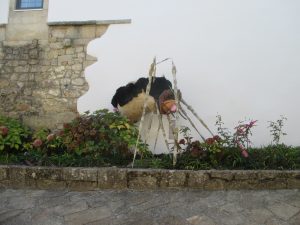 The town lies at the foot of some hills, and on the ridge of one there's a 'statue' of a stag, closer inspection needed! Around 5k, all uphill reaching 200m in the beautiful Portuguese sun and we were there, worth every step just for the view.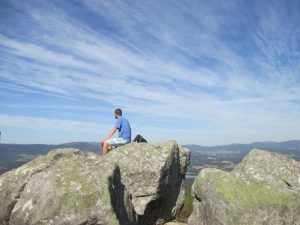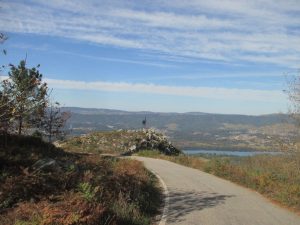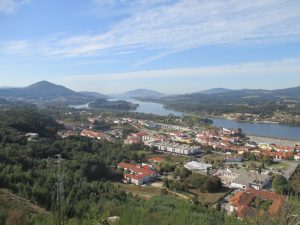 Not a long walk, but a knackering one, I'm sure it's hotter on this side of the border! The views were mostly of Spain, just a stones throw across the river, well if you're good at throwing stones that is.