Monte De Facho
With no particular destination in mind we went exploring the coast road around the peninsula between the estuary's of Ria De Pontevedra and Ria De Vigo. Dom was in charge of navigation and decided we'd visit a lighthouse, well t was something to do.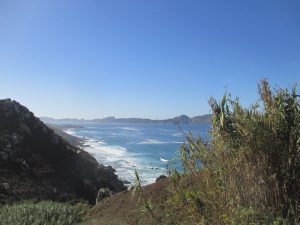 30 minutes of great, scenic roads later we arrived at a parking area, right on a headland overlooking the Illas Cies (Cies islands) what a view, the drive was worth it just for that. On a notice board in the car park there was something (in Spanish) about some archaeological site and it seemed silly not to investigate.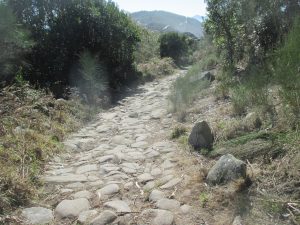 The walk wasn't long but the path was really uneven, made up of large boulders, and was uphill! my favourite!!
It turned out to be a really cool dig site exploring an iron age village, although no excavations had been done for a few years it was still a work in progress.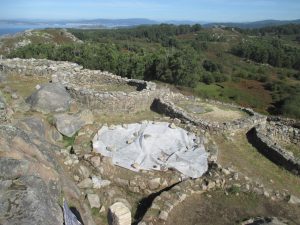 Plenty to explore here, they've even recreated what one of the 'houses' would have looked like.