Cabo Fisterra
Cabo Fisterra, or Finisterre if you've ever listened to the shipping forecast, is the one of most Westerly points in Spain, and was once considered as the end of the world by the Romans, today it's the final point for many pilgrims walking the way of St. James.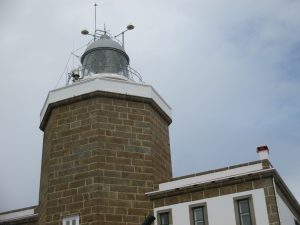 Even Cat wanted to get in on the act, but it was a bit windy!
We didn't stay long as the wind and rain were really closing in, but you can appreciate why the Romans thought it was the end of the world, especially on a day like we had.