Arcade
Our journey South, towards Portugal, has brought us to the town of Arcade. It's not a huge place, but it's very picturesque and very Spanish.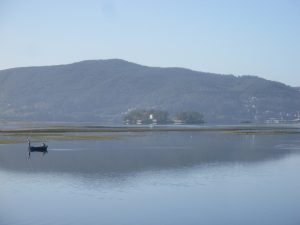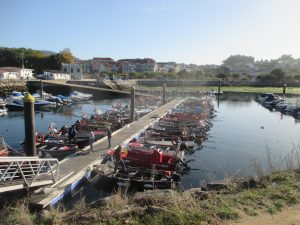 The aire is right on the waterfront, next to a little park with children's play areas, skate park and small football pitch. During the day the area is a haven for the more senior members of the community, walking, jogging (mostly going just a bit faster than the walkers) and generally relaxing, but in the early evening it attracts the families, with all generations joining in with the fun and games.
It's great to watch this part of Spanish life as the community comes together to relax. A couple of minutes walk into the town and we found another square buzzing with life, the sound of laughter and chat being far preferable to music being pumped from bars as you tend to get in the more tourist areas.