Pembrokeshire:
Pembrokeshire is a county in the South West of Wales, and was the first Welsh county to create a coastal national trail. The trail stretches for 186 miles (299 km) from St Dogmaels to Amroth and now forms part of the larger Wales coastal path.
As a bit of a taster I decided to do a short section of the path from Broad Haven to Newgale, at just 7 miles it shouldn't be too challenging.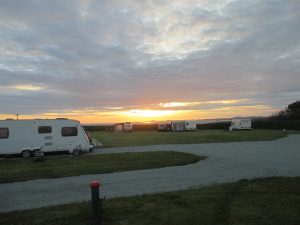 I parked up in a little campsite in Nolton, not much there but a little walk takes you to Nolton Haven, a stunning little beach overlooked by a pub, so evenings sorted.
I started the walk in Broad Haven, a slightly larger town with a couple of pubs, cafe's and shops and a great sandy beach. As always the start involved a hill that was soon over and rewards you with a great view.
So what are we hoping for on our coastal walks? Great views, a well signed proper path and a destination worth getting to: well this little section of the route ticks all those boxes with hidden coves and quaint seaside towns breaking up the cliff path.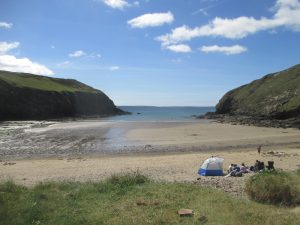 Our destination: Newgale, is a long sandy beach with a great pub, a couple of cafes and a little shop, it's ideal for all manner of water sports with seasonal lifeguards, and there's even a campsite! Regular bus services mean you can explore from here, or you'll find it easy to get back to wherever you're staying.
Another 7 miles North along the path takes you to St David's, the smallest city in the UK, but small doesn't mean quiet. As with most of the Pembrokeshire coast, St David's is a mecca for all manner of water sports and therefore an eclectic mix of people.
Things to see in St David's include the Cathedral and the ruins of the medieval Bishops Palace which has been the destination of pilgrimages for centuries, the lifeboat station which brings home the link between the area and the sea, and Whitesands bay is one of the best beaches in the area.