Isn't it strange how we seek out travel blogs written about far away 'exotic' places, and often forget about where we actually live, just think; we could be living in someone else's exotic destination. With that in mind I thought I'd do some pieces about my home, namely Wales.
This first episode looks at the area around Aberystwyth, a university town on the coast of mid-west Wales. Base of operations was the seaside town of Borth, around 6 miles North of Aberystwyth, and home to a 4 mile stretch of beach, ranging from stony at the town end to pure golden sand dunes at the other, and it goes without saying spectacular views, well it is Wales after all.
A great way to do some exploring is to walk sections of the Wales coastal path. Created some years ago the path runs around the entire coast of Wales, with easy to find information on each section. Starting from Borth I set off for Aberystwyth, at just 5 miles it promised to be a nice morning stroll.
As with most sections of the path you start with an uphill climb, not too severe but it does get the blood pumping, after about 20 minutes you'll come to a nice little stony beach where you can have a little rest, more about this later.
The path is up and down for the next couple of miles, until you arrive at Clarach, but remember to take the time to stop and take in the views, I was lucky enough to see a Dolphin playing just off the coast, something about watching as it jumped out of the water, sometimes turning and landing on its back, made my heart sing, for around 10 minutes it just splashed around and I could only imagine it was shouting 'yippee' as it played in the sun. It was gone all too soon and I was back to the walk.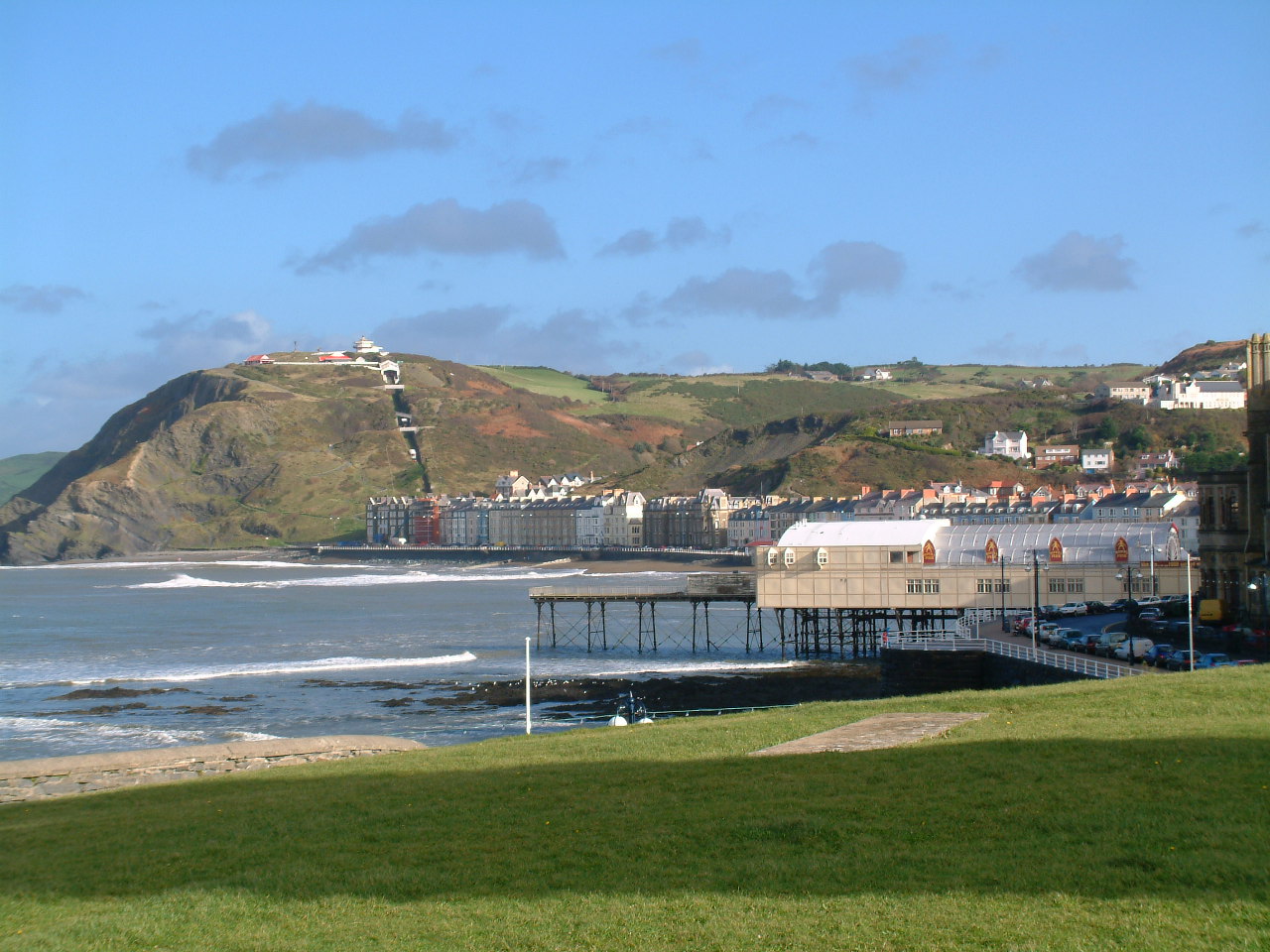 After a very welcome ice cream break in Clarach it was over just one more hill to Aberystwyth. It's a fairly big town, with a grand promenade, not as long as Llandudno's, but equally as impressive. There are places to eat on the promenade, but if you venture into the town you'll find a whole host of cafes, pubs and restaurants.
Once I was fed and watered I decided to do the walk in reverse, back to Borth, so off I set.
How can it be that walking one way can be more difficult than the other, for some reason the hills I'd just come down seemed far steeper going back up, I found out afterwards that one in particular was nicknamed 'heart attack hill' so by the time I got back to the little stony beach I was ready for a cooling swim, if you're passing this way and fancy a swim take a little walk along the stones towards Borth and there's a nice sandy bit.
So what to do once you're back in Borth? Well there's a couple of pubs, the Victoria and the Railway are the best. The Victoria has a patio right on the beach, a better place to watch the sun go down you'll be hard pressed to find, even equalling sitting in a shack on the beach in Goa! mix that with fine ales and good food and you're set for the evening. Personally I enjoy a good Indian after a hard days walking and Borth just happens to have one, so happy days.